4. Applying Concepts through Assignments (3 min.)
In this program, you will not only study the principles and steps of the Nail It Then Scale It method, you will also apply them to a startup idea of your own. The curriculum is organized to help you take an idea that you will form early in the course and take that idea through all the steps of the Nail It Then Scale It method. So by the end of the program, you will have applied everything that you've learned to a real business idea, perhaps even creating a sustainable business model around it. To do so, simply follow the assignments as they are presented throughout the program.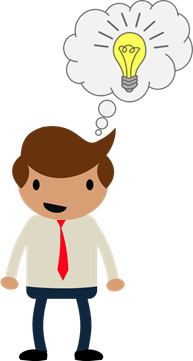 To get the most out of this accelerator program, you need to identify a startup idea that you'll be committed to taking through the Nail It Then Scale It process. The size or scale of the idea doesn't matter. But you will be working hard on this idea for many weeks, so be sure that it's an idea that will hold your interest for that period of time.
Complete and Continue